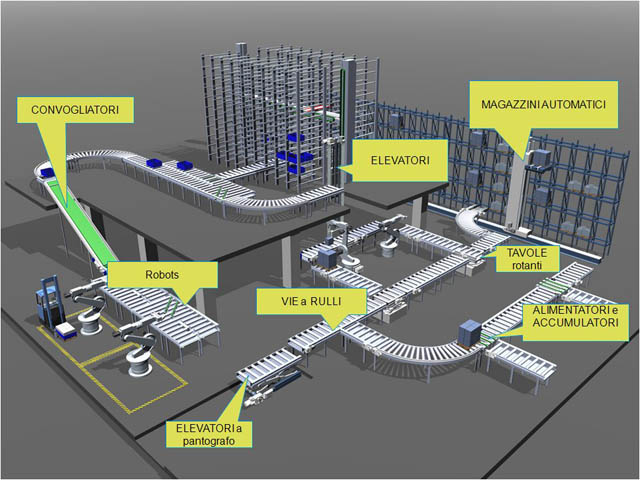 The Bisognin Company è is able to offer solutions in the field of industrial controls, automation and industrial robotics in general, but specifically as regards special applications. We operate for small and considerable entities located in the national and international territory, on a broad field of action which includes the management of small problems and requests, up to the creation of complex systems for the management of robotic systems, industrial manipulators, internal handling, warehouses automatic, packaging.
The solutions we offer are created by personnel specialized in electrical and mechanical design, in the software development of programs for PLC and HMI operator panels, control and supervision programs on industrial PCs, Drives for various uses in "motion control", software integrations in robotics , on-board machine systems, switchboards and wiring.
The various product sectors in which we have operated up to now concern: paper converting, paper mills, bookbinding, textile, brick, food, plastic processing, product processing lines with unwinding and winding, product handling lines with loading and unloading, mechanical assembly lines, welding, mixing and dosing in the chemical and pharmaceutical industries, internal transport and logistics, packaging, automatic warehouses and robotic systems.
The customer can also count on an after-sales assistance service, including training for operators, a remote tele-assistance service and periodic preventive maintenance programmes.
Industrial automations
Industrial automations