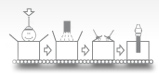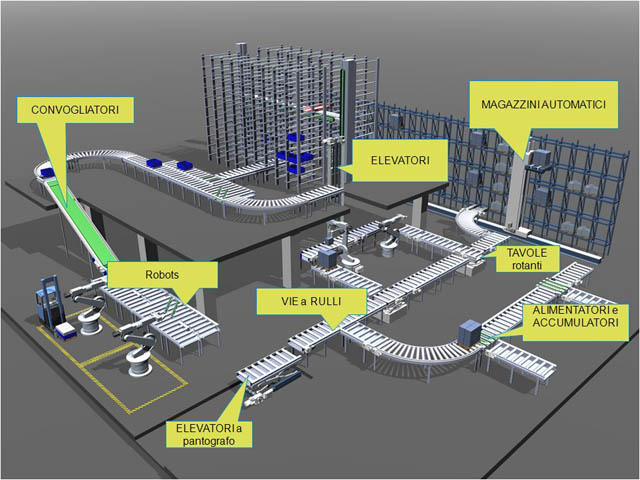 We automate complete packaging lines, integrating the individual machines with weighing, wrapping, taping, strapping and labeling functions. We create product identification systems also on existing lines. By networking the various equipment, we are able to centralize the entire production process. This allows maximum flexibility on the operations to be performed and provides all the traceability data for the shipment of the product.
Process control and product flow management software
We create customized management programs for flow control and product traceability.
Main functions:
Custom multi-user access
Product flow display
Weighing management, and automatic labelling
Statistics and production reports
Product code maintenance
Identification coding
Interaction with customer data archives
Functionality monitoring and diagnostics.
WiFi portable terminals:
The program uses and manages the dialogue with handheld terminals connected to the network with wireless technology, which allow the operator to carry out all the operations in a simple and easy way.
Picking, palletizing and shipping lines
We have created systems with automatic order preparation processes with materials in stock or arriving from the production lines. The systems used use: workstations where the operator requests the goods required from a picking list, and multiple bays where the product in circulation is diverted according to the code. Portal or anthropomorphic palletisers at the end of the line prepare the product for shipment or storage.
Production of machines for transport, storage, printing cylinders
For a world leading company in the production of film for packaging food, pharmaceutical, medical and beauty products, we have created machines used in the preparation of printing cylinders.
Transport shuttles on rails, for printing cylinder assembly lines.
Support machines for printing cylinder assembly/disassembly operations.
Rotating warehouses for storage of printing cylinders.